PLANNED TALKS
Learn how to automate your systems, how to build chat bots and the future of deep learning. Explore the applications of machine learning, NLP, and computer vision transferring Neural Network know-how from academia to architects
Why deep neural nets cannot ever match biological intelligence and what to do about it?

Danko Nikolic, Lead Data Scientist @ CSC

The Rise of Anticipatory Multi-Objective Machine Learning

Carlos Azevedo, Machine Intelligence @ Ericsson Research

Adversarial Examples in Machine Learning

Nicolas Papernot, Computer Security Graduate Research Assistant & Google PhD Fellow
Patrick McDaniel, Director of Institute for Network and Security Research @ Penn State University

The Emergence of Bring Your Own Agent (BYOA)

Dennis Mortensen, Founder @ X.ai

Customizing the Learning Algorithms

Bhawna Shiwani, Research Engineer @ Delsys Inc

Production-grade Machine Learning

John Whitbeck, Tech Lead @ Liftoff

Amplifying Human Decision-Makers with IOT Driven Intelligent Context-Aware Systems

Vikas Agrawal, Senior Principal Data Scientist @ Oracle

Tips and Tricks to Building a Random Forests Classifier

Anna Quach, P.h.D Student @ Utah State University

AI for Social Good

Kirk Borne, Principal Data Scientist @ Booz Allen Hamilton

Working with a machine on a software team

Michael Bucko, Co-Founder @ Deckard A.I.

The Biological Path Towards Strong AI

Matthew Taylor, Open Source community flag-bearer @ Numenta

Real-world Machine Learning: A View From the Trenches!

Francisco Martin, Co-Founder & CEO @ BigML

Designing an AI-driven simulator inside of WhatsApp for learning new skills

Mohammed Abdoolcarim, Co-Founder @ Vahan

Common Sense for Cars

Eyal Amir, CEO & Chief Data Scientist @ ParkNav
4 TRACKS
MACHINE LEARNING RESEARCH
Machine and Deep Learning Fundamentals, implementation and new modelling strategies for your frameworks straight from the labs.
DEEP LEARNING,
NLP & CHATBOTS
Detection, tracking & integration tips for robots, drones & autonomous vehicles. Leverage conversational architecture with bot-builders and a slick UX.
APPLIED AI: STARTUPS, INDUSTRY & SOCIETY
Discover the applications of AI from startups and industry, what it takes to manage an AI company and the impacts on society with this technology.
DEMOS & TUTORIALS
Be the first to discover the algorithms, APIs, platforms and tools enabling AI tech with these hands-on sessions, demos and workshops.
FEATURED SPEAKERS
Ian Goodfellow
Research Scientist at Google Brain
Ian Goodfellow is a staff research scientist at Google Brain. He is the lead author of the MIT Press textbook Deep Learning (www.deeplearningbook.org) and the inventor of generative adversarial networks. He is generally interested in all things deep learning, and usually focuses on generative models, machine learning security, and differential privacy.
Presenting companies include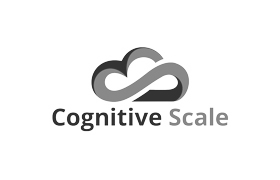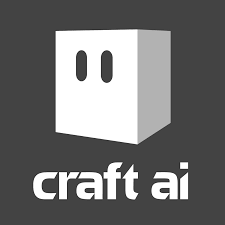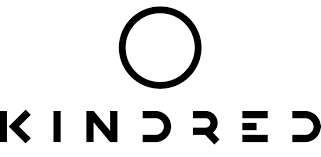 Agenda
9am-6pm EST // 6am-3pm PST // 3pm-12am CEST // 9pm-6am GMT+8
MACHINE LEARNING RESEARCH
DEEP LEARNING, NLP & CHATBOTS
STARTUPS, INDUSTRY & SOCIETY
DEMOS, TUTORIALS & applied AI
MACHINE LEARNING RESEARCH
COMPUTER VISION NLP / CHATBOTS
APPLIED AI: STARTUPS, INDUSTRY & SOCIETY
TICKETS