PLANNED TALKS
Learn how to automate your systems, how to build chat bots and the future of deep learning. Explore the applications of machine learning, NLP, and computer vision transferring Neural Network know-how from academia to architects
Why deep neural nets cannot ever match biological intelligence and what to do about it?

Danko Nikolic, Lead Data Scientist @ CSC

The Rise of Anticipatory Multi-Objective Machine Learning

Carlos Azevedo, Machine Intelligence @ Ericsson Research

Adversarial Examples in Machine Learning

Nicolas Papernot, Computer Security Graduate Research Assistant & Google PhD Fellow
Patrick McDaniel, Director of Institute for Network and Security Research @ Penn State University

The Emergence of Bring Your Own Agent (BYOA)

Dennis Mortensen, Founder @ X.ai

Customizing the Learning Algorithms

Bhawna Shiwani, Research Engineer @ Delsys Inc

Production-grade Machine Learning

John Whitbeck, Tech Lead @ Liftoff

Amplifying Human Decision-Makers with IOT Driven Intelligent Context-Aware Systems

Vikas Agrawal, Senior Principal Data Scientist @ Oracle

Tips and Tricks to Building a Random Forests Classifier

Anna Quach, P.h.D Student @ Utah State University

AI for Social Good

Kirk Borne, Principal Data Scientist @ Booz Allen Hamilton

Working with a machine on a software team

Michael Bucko, Co-Founder @ Deckard A.I.

The Biological Path Towards Strong AI

Matthew Taylor, Open Source community flag-bearer @ Numenta

Real-world Machine Learning: A View From the Trenches!

Francisco Martin, Co-Founder & CEO @ BigML

Designing an AI-driven simulator inside of WhatsApp for learning new skills

Mohammed Abdoolcarim, Co-Founder @ Vahan

Common Sense for Cars

Eyal Amir, CEO & Chief Data Scientist @ ParkNav
3 TRACKS
MACHINE LEARNING RESEARCH
Machine and Deep Learning Fundamentals, implementation and new modelling strategies for your frameworks straight from the labs.
DEEP LEARNING,
NLP & CHATBOTS
Detection, tracking & integration tips for robots, drones & autonomous vehicles. Leverage conversational architecture with bot-builders and a slick UX.
APPLIED AI: STARTUPS, INDUSTRY & SOCIETY
Discover the applications of AI from startups and industry, what it takes to manage an AI company and the impacts on society with this technology.
FEATURED SPEAKERS
Hugo Larochelle
Research Scientist at Google Brain
He currently leads the Google Brain group in Montreal. His main area of expertise is deep learning. His previous work includes unsupervised pretraining with autoencoders, denoising autoencoders, visual attention-based classification, neural autoregressive distribution models. More broadly, he is interested in applications of deep learning to generative modeling, reinforcement learning, meta-learning, natural language processing and computer vision.
Ian Goodfellow
Research Scientist at Google Brain
Ian Goodfellow is a staff research scientist at Google Brain. He is the lead author of the MIT Press textbook Deep Learning (www.deeplearningbook.org) and the inventor of generative adversarial networks. He is generally interested in all things deep learning, and usually focuses on generative models, machine learning security, and differential privacy.
Louis Monier
Head of AI Lab at Airbnb
AGENDA PREVIEW
Generalizing from Few Examples with Meta-Learning
Hugo Larochelle, Google Brain
Visual Question Answering (VQA)
Devi Parikh, Virginia Tech
Conversational AI: What we've learned from millions of AI conversations for thousands of customers
Sid J. Reddy, Conversica
Automated Machine Learning
Andreas Mueller, Columbia University
Real estate valuations: machine learning approach.
Joseph Barr, Auritas
Machine Learning in Healthcare
Igal Raichelgauz, Cortica
Artificial Intelligence Safety
Roman Yampolskiy, University of Louisville
Active Learning and Transfer Learning
Lukas Biewald, Crowdflower
Achieving Above-Human Performance on Ms. Pac-Man by Reward Decomposition
Harm van Seijin, Microsoft
Scaling CNNs with Kubernetes and TensorFlow
Reza Zadeh, Matroid
Social Biases: Propagation and Creation through Predictive Models
Claudia Perlich, Dstillery
How to architect AI: transparency in intelligent systems with and without machine learning
Joanna Bryson, Princeton University
Robotics at OpenAI
Wojciech Zaremba, OpenAI
How to teach a machine to read and write
Sinan Ozdemir, Kylie.ai
Using AI to collect (nearly) infinite amounts of training data
Mike Tung, Diffbot
Using Bayesian Optimization to Tune Deep Learning Pipelines
Scott Clark, Sigopt
How Vocal interactions between Humans and AI can improve wellness and prevent diseases.
Yoram Levanon, Beyond Verbal Communication Ltd.
Using computer vision to combat phishing
Phil Syme, Area 1 Security
New Voice AI technologies and applications
Sam Liang, AISense Inc.
How to Ruin your Business with Data Science & Machine Learning
Dr. Ingo Mierswa, RapidMiner, Inc
Toward understanding social signals
Samuel Kim, Gridspace
Machine Learning for Everyone : Automated Machine Learning & Strategic AI at Vidora
Alex Holub, Vidora
Policing The Public Markets with Machine Learning
Cliff Click, Neurensic
Leveraging Deep Learning and Video Analysis in Law Enforcement
Sanchit Arora, Axon Research Group
Clipper: low latency prediction serving on Kubernetes
Feynman Liang, Gigster
Automated Machine Learning
Andreas Mueller, Columbia University
Using Machine Learning to Support Human Creativity
Rebecca Fiebrink, Goldsmiths
Context-awareness, digressions and randomness in modern chatbot design
Sattisvar Tandabany
Variational Inference for Large-scale and Complex Models
Silvia Chiappa, Google DeepMind
Big Data Visualization technology for Social Media Intelligence
Davide Gurini, Datalytics Srl
Machine Learning for Healthcare Data
Katherine Heller, Duke University
How to Create an AI strategy with Winning Results
Adelyn Zhou, Topbots
Building Reproducible ML Models
Archa Jain, Calico
Leveraging Deep Learning and Video Analysis in Law Enforcement
Sanchit Arora, Axon Research Group
Reinforcement Learning
Melanie Warrick, Google
Building a Discovery Engine with Machine Learning
Gary Sieling, Wingspan
Doing Strange Things with Attention
Colin Raffel, Google Brain
Quantifiable AI
Mert Yasin, Applied AI
Bayesian nonparametric modelling for networks and genomics.
Konstantina Palla, Oxford
From production rule based chatbot to machine learning: challenges and discoveries
Natalia Konstantinova, First Utility
Presenting companies include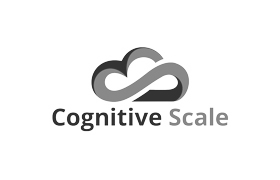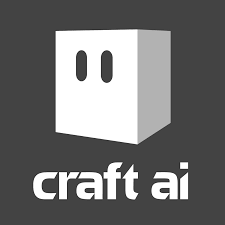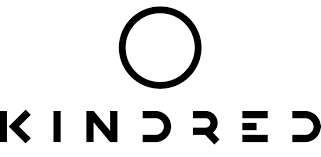 AGENDA - EST
9am-6pm EST // 6am-3pm PST // 3pm-12am CEST // 9pm-6am GMT+8
MACHINE LEARNING RESEARCH
DEEP LEARNING, NLP, & CHATBOTS
Applied AI: STARTUPS, INDUSTRY & SOCIETY
Yoram Levanon
CSO, Beyond Verbal Communication
How Vocal interactions between Humans and AI can improve wellness and prevent diseases.
Research suggests there is a mind-body correlation. Stress, depression, loneliness and other emotional conditions affect our health. Beyond Verbal can feel our wellness through 2 ways: 1. monitoring emotions in real time and overtime; 2. identifying vocal biomarkers which can indicate early signs of certain diseases. Based on these discoveries the future (near future) of vocal conversations between AI devices (like VPA, smartphone) and humans could provide real time alerts when high risk patients develop emotions that are linked to increased morbidity, and when anyone's voice can include problematic biomarkers. These indications will be delivered to the doctors, to the family or to the patient himself - as potential alerts. Your smart home will be your "fullfeeling home".
Roman Yampolskiy
Associate Professor, University of Louisville
Artificial Intelligence Safety
Many scientists, futurologists and philosophers have predicted that humanity will achieve a technological breakthrough and create Artificial General Intelligence (AGI). It has been suggested that AGI may be a positive or negative factor in the global catastrophic risk. In order to mitigate any dangerous impact it is important to understand how the system came to be in such a state. In this talk, I will survey, classify and analyze a number of pathways, which might lead to arrival of dangerous AGI.
Ingo Mierswa
Founder, RapidMiner, Inc
How to Ruin your Business with Data Science & Machine Learning
Everyone talks about how machine learning will transform business forever and generate massive outcomes. However, it's surprisingly simple to draw completely wrong conclusions from statistical models, and "correlation does not imply causation" is just the tip of the iceberg. The trend of the democratization of data science further increases the risk for applying models in a wrong way. This session will discuss: 1. How highly-correlated features can overshadow the patterns your machine learning model is supposed to find – this leads to models which will perform worse in production than during model building 2. How incorrect cross-validation lead to over-optimistic estimations of your model accuracy, especially we will discuss the impact of data preprocessing on the accuracy of machine learning models 3. How feature engineering can lift simple models like linear regression to the accuracy of deep learning – but comes with the advantages of understandability & robustness
Devi Parikh
Faculty, Virginia Tech
Visual Question Answering (VQA)
Wouldn't it be nice if machines could understand content in images and communicate this understanding as effectively as humans? Such technology would be immensely powerful, be it for aiding a visually-impaired user navigate a world built by the sighted, assisting an analyst in extracting relevant information from a surveillance feed, educating a child playing a game on a touch screen, providing information to a spectator at an art gallery, or interacting with a robot. As computer vision and natural language processing techniques are maturing, we are closer to achieving this dream than we have ever been. Visual Question Answering (VQA) is one step in this direction. Given an image and a natural language question about the image (e.g., "What kind of store is this?", "How many people are waiting in the queue?", "Is it safe to cross the street?"), the machine's task is to automatically produce an accurate natural language answer ("bakery", "5", "Yes"). In this talk, I will present our VQA dataset, VQA models, and open research questions in free-form and open-ended Visual Question Answering (VQA). Visual questions selectively target different areas of an image, including background details and underlying context. As a result, a system that succeeds at VQA typically needs a more detailed understanding of the image and complex reasoning than a system producing generic image captions. Answering any possible question about an image is one of the 'holy grails' of AI requiring integration of vision, language, and reasoning. I will end with a teaser about the next step moving forward: Visual Dialog. Instead of answering individual questions about an image in isolation, can we build machines that can hold a sequential natural language conversation with humans about visual content?
Joseph Barr
Chief Data Scientist, Auritas
Real estate valuations: machine learning approach
I show a machine learning approach to home price index (HPI). The algorithm estimates home price for every quarter based on comps, starting from Jan 2000, and rolls out prices on the neighborhood level then it incorporates a smoothing algorithm to exhibit price trend, one for each of the 200,000-odd neighborhoods in the USA. Home price index based machine learning was published by HomeUnion beginning in 2016.
Reza Zadeh
Founder CEO, Matroid
Scaling CNNs with Kubernetes and TensorFlow
Providing customized computer vision solutions to a large number of users is a challenge. Matroid allows the creation and serving of computer vision models, model sharing between users, and serving infrastructure at scale. Reza will present an overview of Matroid's pipeline, which uses TensorFlow, Kubernetes, Kafka, and Amazon Web Services, and explains how Matroid allows customization of computer vision neural network models in the browser, followed by building, training, and visualizing TensorFlow models, which are provided at scale to monitor streams of video.
Lukas Biewald
Founder, CrowdFlower
Active Learning and Transfer Learning
This talk will cover best practices in active learning with real-world examples. How search engines use active learning to select the most impactful results to show raters to improve relevance. How self driving car companies can guess the answers and show them to annotators to get a 10x speed up in data collection. This talk will also go over the state of the art of transfer learning. How LSTMs can be trained on one language and applied to another. How image-net was collected and drove the growth of vision algorithms. How neural nets make it easy to fine tune existing algorithms and get great performance with a small amount of training data. This talk will also cover best practices in training data collection. Training data collection strategies are often overlooked but are often the difference between a successful AI deployment and a science experiment.
Scott Clark
Co-founder, Sigopt
Using Bayesian Optimization to Tune Deep Learning Pipelines
In this talk we introduce Bayesian Optimization as an efficient way to optimize machine learning model parameters, especially when evaluating different parameters is time-consuming or expensive. Deep learning pipelines like MXnet and Tensorflow are notoriously expensive to train and often have many tunable parameters including hyperparameters, the architecture, and data pre-processing parameters that can have a large impact on the efficacy of the model. We will motivate the problem by giving several example applications using open source deep learning frameworks and open datasets. We'll compare the results of Bayesian Optimization to standard techniques like grid search, random search, and expert tuning and show that Bayesian Optimization allows you to get better results in fewer evaluations.
Sinan Ozdemir
CTO, Kylie
How to teach a machine to read and write
More and more people are interacting with machines through natural language instead of hard input. Natural Language Processing has seen bursts of advancement in recent years. Deep Learning Architectures, Reinforcement Learning, Word Vectorizations are three of many tools that AI engineers have to teach machines to understand and process text. This talk will focus on these technologies, how they work, and how they are utilized in systems that you are already using.
MACHINE LEARNING RESEARCH
Deep learning, NLP, & CHATBOTS
APPLIED AI: STARTUPS, INDUSTRY & SOCIETY
Alex Holub
Co-Founder, Vidora
Machine Learning for Everyone : Automated Machine Learning & Strategic AI at Vidora
Vidora CEO Alex Holub will discuss how Vidora leverages the latest techniques from the nascent field of Automated Machine Learning to enable anyone in an organization to benefit from real-time machine learning and automation - from data scientists to marketers to the C-suite. In the process he will describe automated techniques ingest billions of real-time behavioral data points, clean data, generate features, and select models. Finally, he will highlight how Vidora makes machine learning automation accessible to everyone within a simple SaaS interface.
Andreas Mueller
Data Science Lecturer, Columbia
Automated Machine Learning
Recent years have seen a widespread adoption of machine learning in industry and academia, impacting diverse areas from advertisement to personal medicine. As more and more areas adopt machine learning and data science techniques, the question arises on how much expertise is needed to successfully apply machine learning, data science and statistics. Not every company can afford a data science team, and going your PhD in biology, no-one can expect you to have PhD-level expertise in computer science and statistics. This talk will summarize recent progress in automating machine learning and give an overview of the tools currently available. It will also point out areas where the ecosystem needs to improve in order to allow a wider access to inference using data science techniques. Finally we will point out some open problems regarding assumptions, and limitations of what can be automated. The talk will first describe recent process in commodification of machine learning, as witnessed by a wide array of open source packages and commercial solutions. Then I will discuss the setting of automating supervised learning, and recent progress in automatic model selection and meta learning.
TICKETS